Our Mission
The PYO Music Institute uses extraordinary music education through the pursuit of music excellence to inspire a strong sense of character, discipline, commitment, and community for our diverse student population.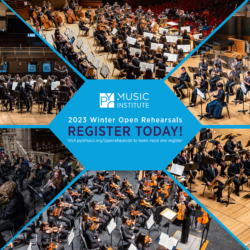 2023 Winter Open Rehearsals
Are you a string, woodwind, brass, or percussion player looking to meet and make music with other young musicians? Join us for an upcoming open rehearsal this December.
Learn More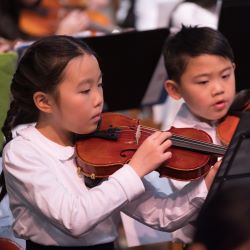 Support Music Education
Support accessible music education at PYOMI! Make a gift today to provide unparalleled opportunities for our Financial Aid Scholarship students.
Make a Gift
2022-2023 Impact Report
The PYO Music Institute is deeply appreciative of the community of supporters that make all our work possible. Read more about the 2022-2023 season's achievements and the contributions of our dedicated donors that made a profound impact on our hundreds of students.
Read More