Our Mission
The PYO Music Institute uses extraordinary music education through the pursuit of music excellence to inspire a strong sense of character, discipline, commitment, and community for our diverse student population.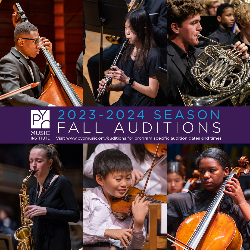 2023-2024 Auditions
We are accepting audition applications for the 2023-2024 season! Don't delay and register today for your 2023-2024 season audition!
Learn More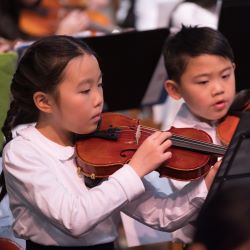 Support Music Education
Support accessible music education at PYOMI! Make a gift today to provide unparalleled opportunities for our Financial Aid Scholarship students.
Make a Gift
2021-2022 Impact Report
The PYO Music Institute is deeply appreciative of the community of supporters that make all our work possible. Read more about last season's achievements and the contributions of our dedicated donors that made a profound impact on our hundreds of students below.
Read More