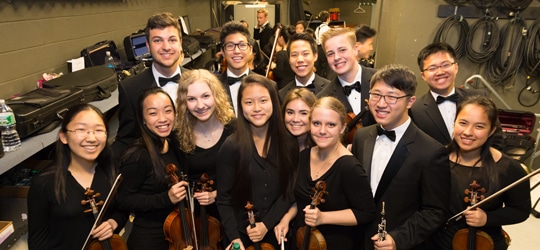 "Saturday morning rehearsals with the Philadelphia Youth Orchestra were the highlight of my junior high and high school years. The ability to perform orchestral masterpieces with top Philadelphia student musicians....was the foundation of my successful career in music."
Priligy 60mg
-Elizabeth Starr Masoudnia
English Horn,­ The Philadelphia Orchestra
PYO member from 1974-­1980
antibiotic therapy amoxil

As one of the world's top youth orchestras, The PYO Music Institute and its divisions offers unparalleled opportunities for exceptional music students from ages 6­-21. Under the direction of Maestro Louis Scaglione and guidance from prestigious faculty, students from the greater Delaware Valley region receive superior technical, musical, and performance instruction. Learn more about the audition process and frequently asked questions for the PYO, PYAO, YMDO, Bravo Brass, and Prysm Strings programs.