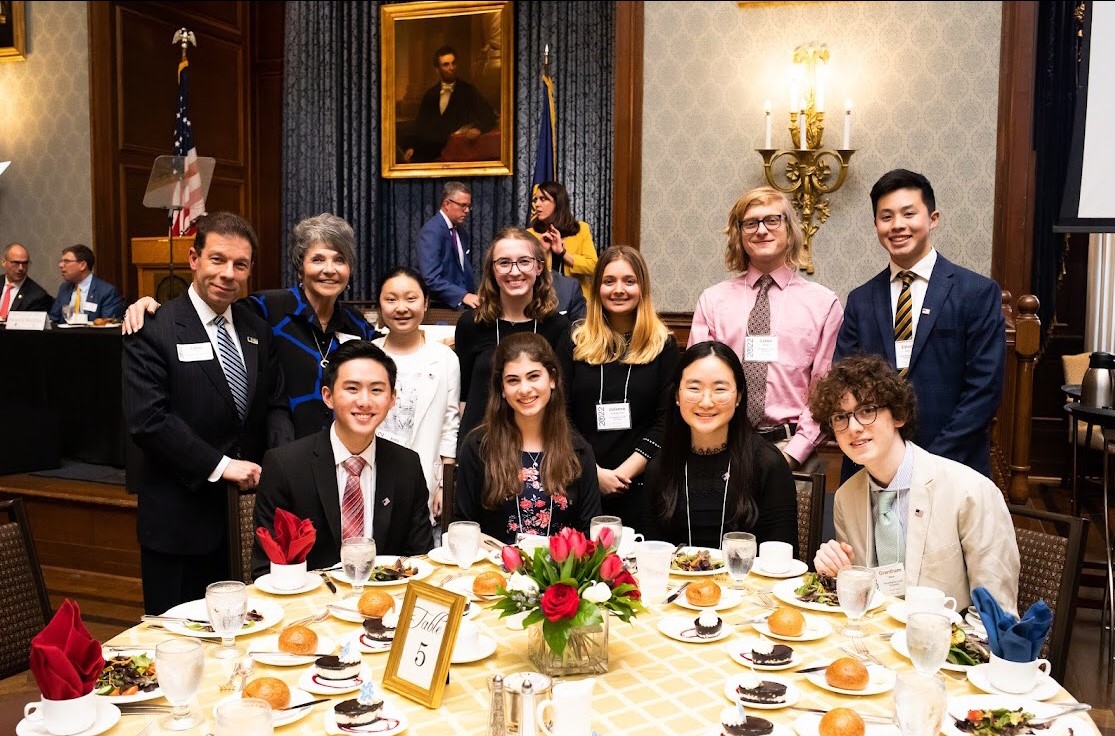 On Wednesday, April 6, nearly 300 outstanding young citizens were honored at the Good Citizen Day at The Union League of Philadelphia. Hosted by The Union League Legacy Foundation, this event celebrated highly-recognized high school juniors from throughout the Philadelphia region. The students were nominated from 50 partner youth-serving organizations from the region. 10 of the students who participated in Good Citizen Day are members of the PYO Music Institute.
Participation in Good Citizen Day involves an interactive, energetic program that engages students in dialogue and activities. It provides an opportunity to meet other students from the Greater Philadelphia region, to discuss one's rights and responsibilities as citizens, and to learn more about being an engaged leader.
For the first part of the day, students worked in small groups for fun icebreakers, role playing and discussions about the rights and responsibilities of citizenship and learning about the Constitution. The second part of the day included a celebratory awards banquet, where students were presented with the Union League Good Citizenship Award.
The PYO Music Institute students who participated in this year's Good Citizen Day are:
Cooper Bruce – Double Bass – 17 – Unionville High School
Calder Burke – Violin – 17 – Masterman High School
Ethan Chan – Violin – 17 – The Haverford School
Daniel Cheng – Violin – 17 – West Chester East High School
Ala Cho – Violin – 17 – Conestoga High School
Megan Harkness – Violin – 17 – Unionville High School
Grant Kane – Cello – 17 – Delaware County Christian School
Anita Liu – Clarinet – 17 – Stuart County Day School of the Sacred Heart
Julianna Vlassopoulos – Violin – 16 – Saints John Neumann and Maria Goretti High School
Celia Wojcik – Oboe – 17 – Haddonfield Memorial High School
About The Union League Legacy Foundation:
Founded in 1946, The Union League Legacy Foundation is a charitable organization that educates and motivates young people to set high personal standards. It recognizes the achievements of young leaders and inspires them to be responsible citizens. The Foundation is one of three charitable and civic organizations supported by the membership of The Union League of Philadelphia. For more info, visit www.unionleague.org/legacy-foundation.php