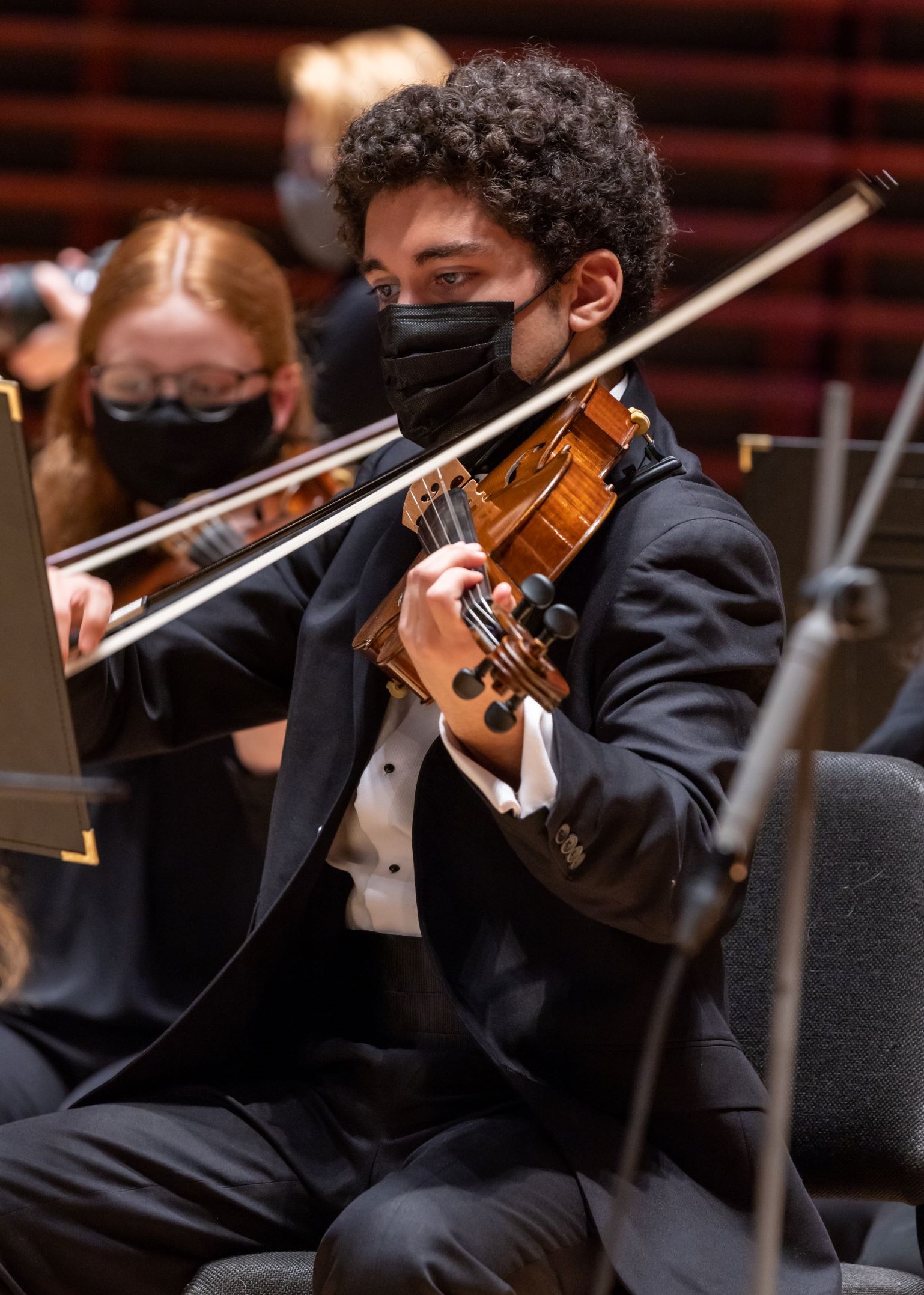 Name:
Dillon Scott
Instrument:
Viola
Current Teacher:
Adriana Linares
College/Major:
Curtis Institute of Music / Bachelor of Music
How long have you been a member of the PYO Music Institute and in which ensembles did you participate?
Two years, Philadelphia Youth Orchestra
What is one of your favorite PYO memory?
Playing in Verizon Hall
What are your most recent musical and/or academic achievements?
Being featured on NPR's program "From the Top" and earning 3rd place in the 24th annual National Sphinx Competition.
What are some of your favorite pieces of music that you have performed with PYO?
Beethoven 6, Hebrides Overture, William Grant Still Festive overture and Symphony no. 2, the Planets, and Tchaikovsky 4
When you are not in rehearsal or practicing your instrument, what other activities or hobbies do you enjoy?
Building models, watching documentary, astronomy, and hanging out with friends
Do you have any plans or activities planned for over the summer?
Perlman Music Program: Summer Music School
What is one unique attribute about you that people find surprising?
I have synesthesia.
Where do you see yourself in 10 years? What do you see yourself doing?
I would like to be well on my way to becoming a soloist so that one day I will be able to perform and collaborate with people all over the world.