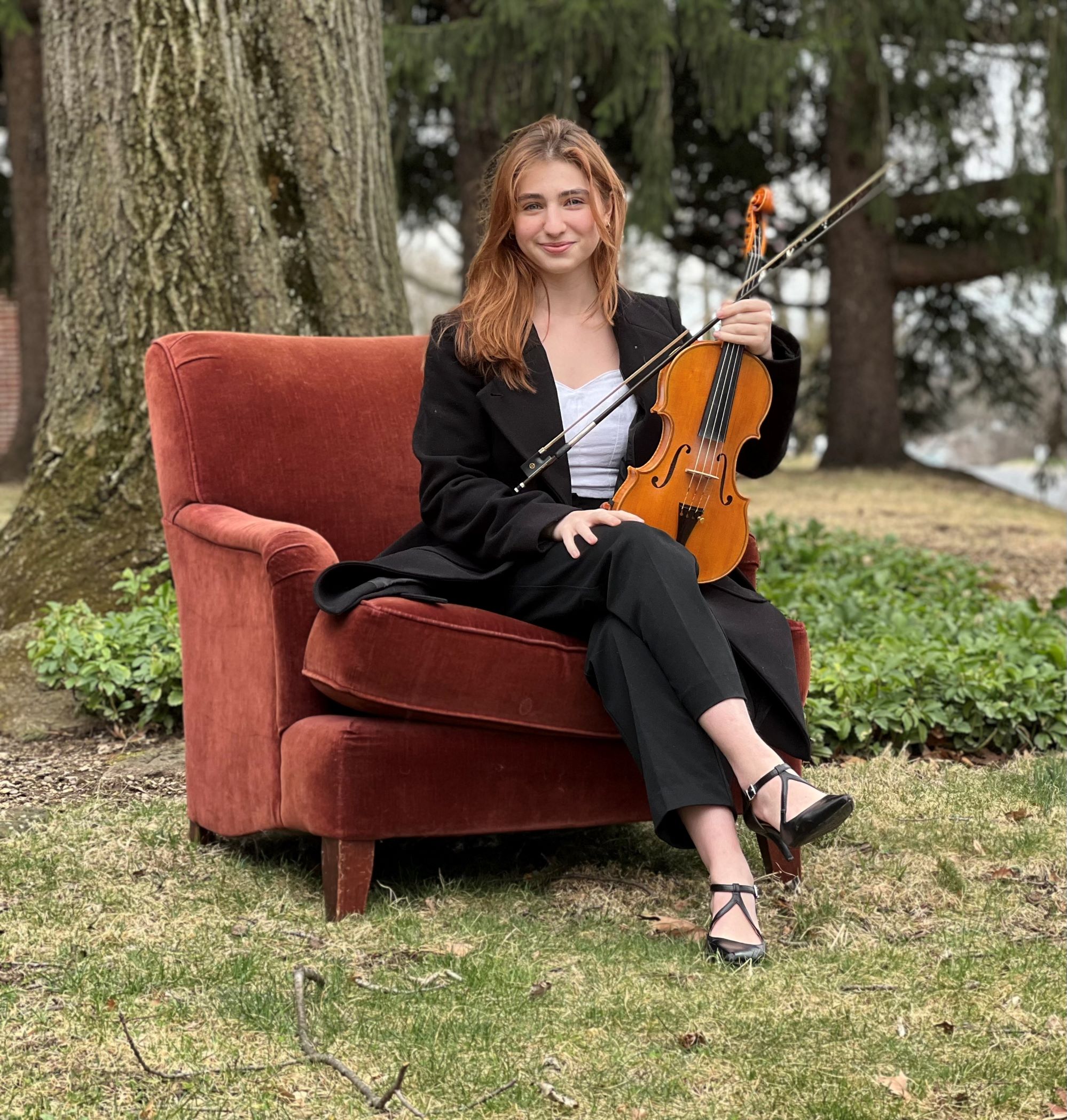 Name
Sophie DeLong
Instrument
Violin
Current Teacher
Kimberly Fisher
High School
Wilson High School
College / Major
Oberlin Conservatory / Violin Performance
How long have you been a member of the PYO Music Institute and in which ensembles did you participate?
5 Years, I am lucky enough to have participated in both PYAO and PYO.
Do you have any plans or activities planned for over the summer?
I will be working with pre-schoolers with a Kinder Music type curriculum and teaching violin lessons at my local theater company over the summer. I am more than excited and so grateful for the opportunity to teach and learn from these kids.
What is one of your favorite PYOMI memories?
One of my favorite memories and most fulfilling moments in PYAO was when we performed Debussy's "Prélude à l'aprés-midi d'un faune". It was an incredibly impressive performance and that fact was solidified by Maestra Erwin's reaction which was a resounding, "YES!" from backstage when we had finished. I will never forget that moment, the joy my colleagues and I felt, and how proud we were of ourselves and each other. We could never have done it without Maestra Erwin.
What are your most recent musical and/or academic achievements?
I was recently awarded Reading Musical Foundations Atonement Bach Scholarship as well as their Katherine N. Quartner – Rita Quartner Herman String Scholarship (Gr. 10-12), First Place.
What are some of your favorite pieces of music that you have performed with PYO or PYAO?
The first piece I remember falling in love with was Liszt "Les Preludes". I also enjoyed playing selections from Tchaikovsky's "Nutcracker", Aaron Copland "Appalachian Spring" and "Buckaroo Holiday", Arturo Márquez "Danzon No. 2", and Shostakovich "Symphony No. 5".
When you are not in rehearsal or practicing your instrument, what other activities or hobbies do you enjoy?
I like to help out with my high school theater company as well as performing in productions when I have the time. I also enjoy playing with my piano trio at Settlement Music School under the direction of Jean Shook. I love spending time with or going little adventures with my wonderful girlfriend, Izzy. And I love spending time with my family.
What is one unique attribute about you that people find surprising?
I guess that I'm kind of a nerd! I love, and know quite a bit about, Star Wars, Dune, Lord of The Rings, Marvel, Our Flag Means Death.
Where do you see yourself in 10 years? What do you see yourself doing?
In ten years I see myself having a Masters Degree in Violin Performance. I hope to be able to secure a job in a major symphony orchestra. My dream job is to work in an orchestra like the LA Symphony or the London Philharmonic, orchestras that are often asked to play film scores.