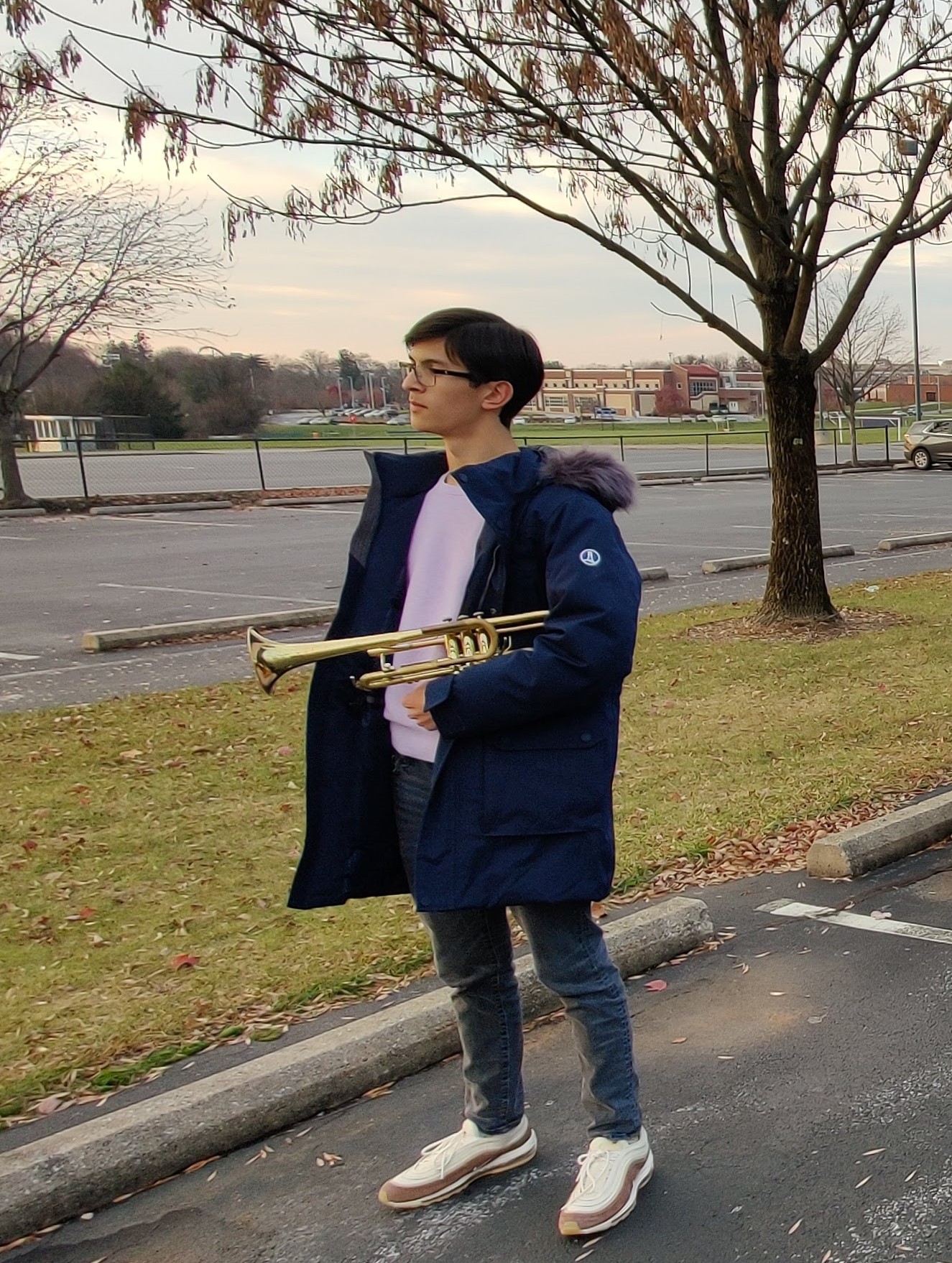 Name
Matthew Mailman
Instrument
Trumpet
Current Teacher
Greg Strohman
High School
Hershey High School
College / Major
Northwestern University (Bienen School of Music) / Dual-degree in Music Composition and Cognitive Science
How long have you been a member of the PYO Music Institute and in which ensembles did you participate?
Member for 2 years, PYO.
Do you have any plans or activities planned for over the summer?
Just to stay home and compose music, learn how to compose music better, and perhaps meet up with other people who compose music.
What is one of your favorite PYOMI memories?
Walking/wandering around Center-City Philly after the PYO Gala with friends whom I've only known because of PYO.
What are your most recent musical and/or academic achievements?
Participated in the 2021 NAfME All-National Concert Band, and got into music conservatory.
What are some of your favorite pieces of music that you have performed with PYO?
Shostakovich Symphony 5, Holst The Planets, Hindemith Symphonic Metamorphosis
When you are not in rehearsal or practicing your instrument, what other activities or hobbies do you enjoy?
I'm a recreational chess player, and I recreationally lift weights. Very recreationally.
What is one unique attribute about you that people find surprising?
I'm a violinist