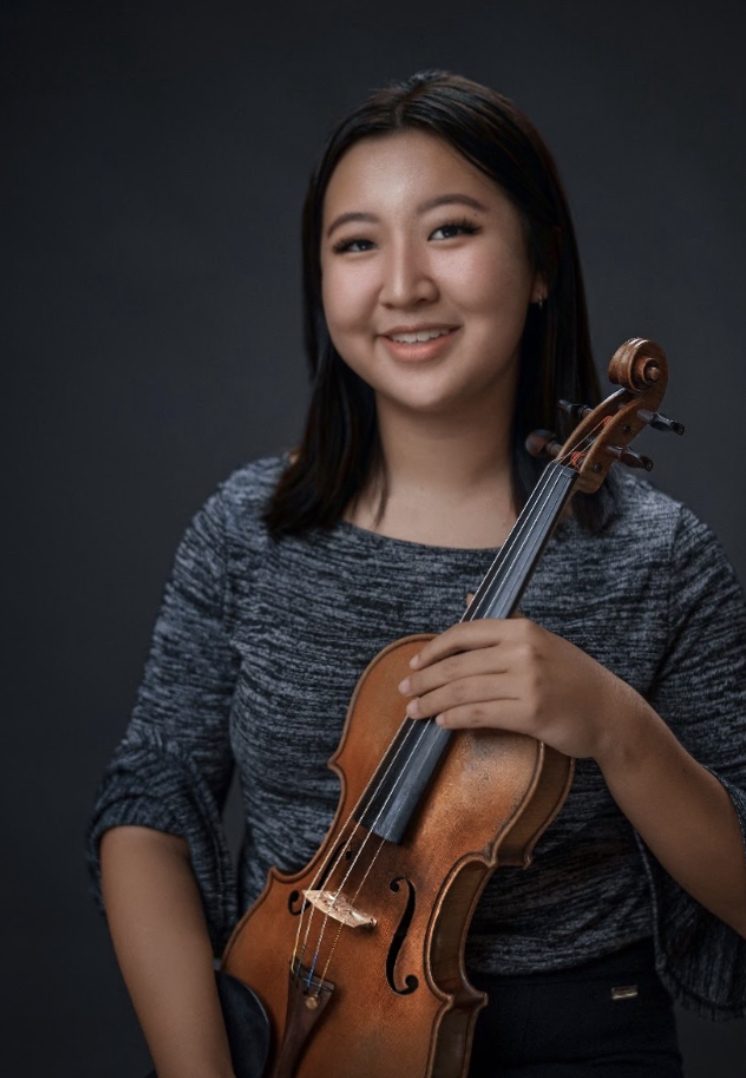 Name
Chloe Hyun
Instrument
Violin
Current Teacher
Kimberly Fisher
High School
Haverford High School
College / Major
Eastman School of Music / Violin Performance
How long have you been a member of the PYO Music Institute and in which ensembles did you participate?
10 years in Prysm Strings – Young Artists, Prysm Strings, YMDO (formerly PYMO), PYAO, PYO
Do you have any plans or activities planned for over the summer?
This summer I plan on staying home to wrap up my studies with my current teacher before leaving for college. I will also potentially be attending a festival in Montreal to study with my college professor for the weeks leading up to the start of school.
What is one of your favorite PYOMI memories?
Getting the opportunity to form friendships with so many young musicians in Philly!
What are your most recent musical and/or academic achievements?
I recently performed with the Cincinnati Symphony with the National Pathways Festival Orchestra
What are some of your favorite pieces of music that you have performed with PYO?
It has definitely been memorable to play so many pieces that collaborate with soloists of such variety during my time in PYO, including bass, organ, cello, and violin!
When you are not in rehearsal or practicing your instrument, what other activities or hobbies do you enjoy?
I really enjoy taking on leadership roles in things I am passionate about! I am the President of the Environmental Association where I lead events and classes in my area benefiting environmental conservation. I am also the President of my school's Music Honors Society, where music education comes together with community service, and I also am a senior officer of my school's Asian Student Association.
Where do you see yourself in 10 years? What do you see yourself doing?
In ten years, I see myself traveling and performing with my quartet, which was formed two summers ago during our time at the Bowdoin International Music Festival! I would also love to continue teaching and potentially find myself an orchestral job as well.