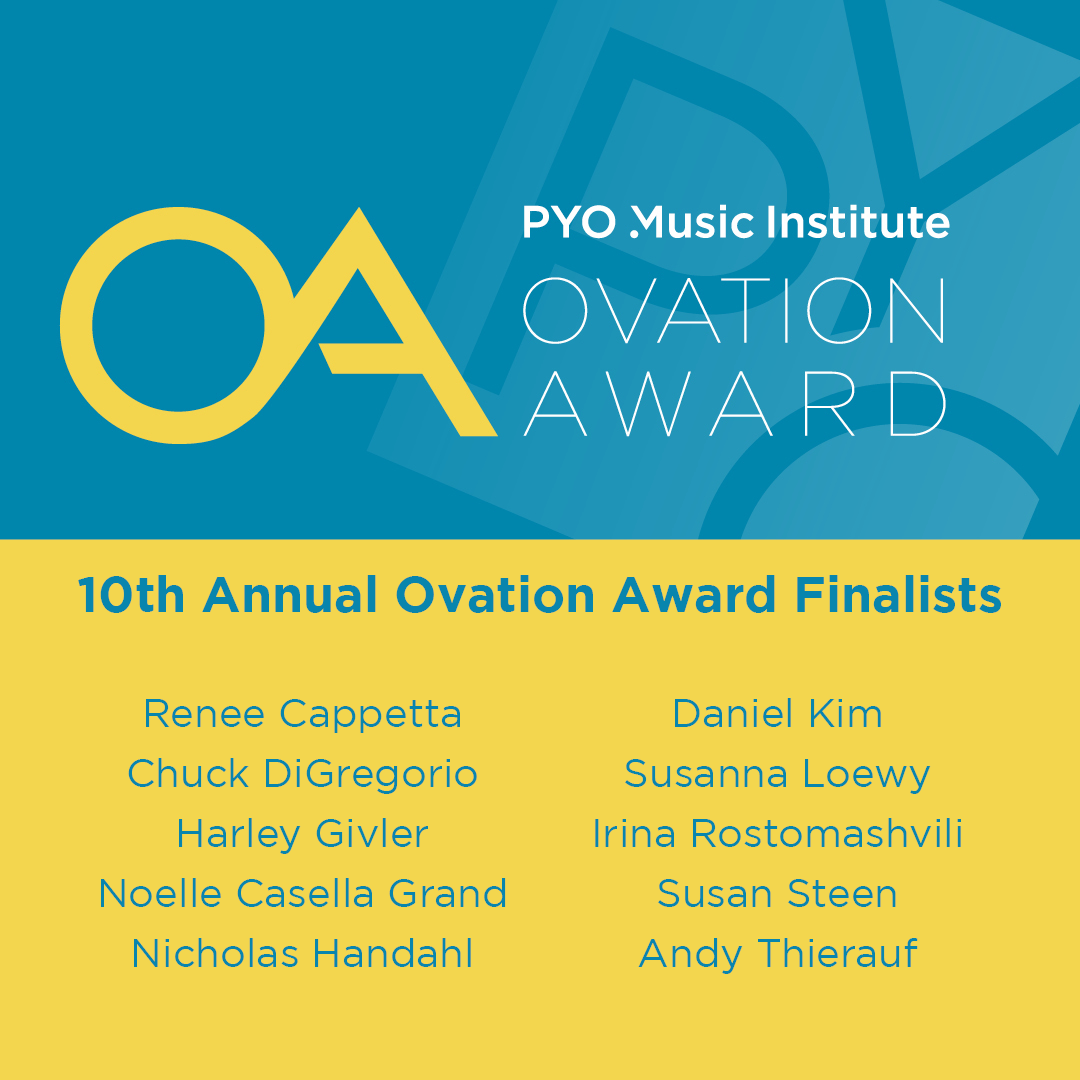 We are thrilled to announce the finalists for the 10th Annual PYOMI Ovation Award! Congratulations to the 2023 finalists: Renee Cappetta, Chuck DiGregorio, Harley Givler, Noelle Casella Grand, Nicholas Handahl, Daniel Kim, Susanna Loewy, Irina Rostomashvili, Susan Steen, and Andy Thierauf.
These ten music educators from across the Delaware Valley Region were nominated by current and former students who wrote essays on "How My Music Teacher Changed My Life." The finalists will be acknowledged alongside the announcement of this year's Ovation Award Recipient at the PYO 83rd Annual Festival Concert this Sunday, June 4th in partnership with WRTI 90.1, J.W. Pepper, and Jacobs Music Company. Learn more about the finalists below.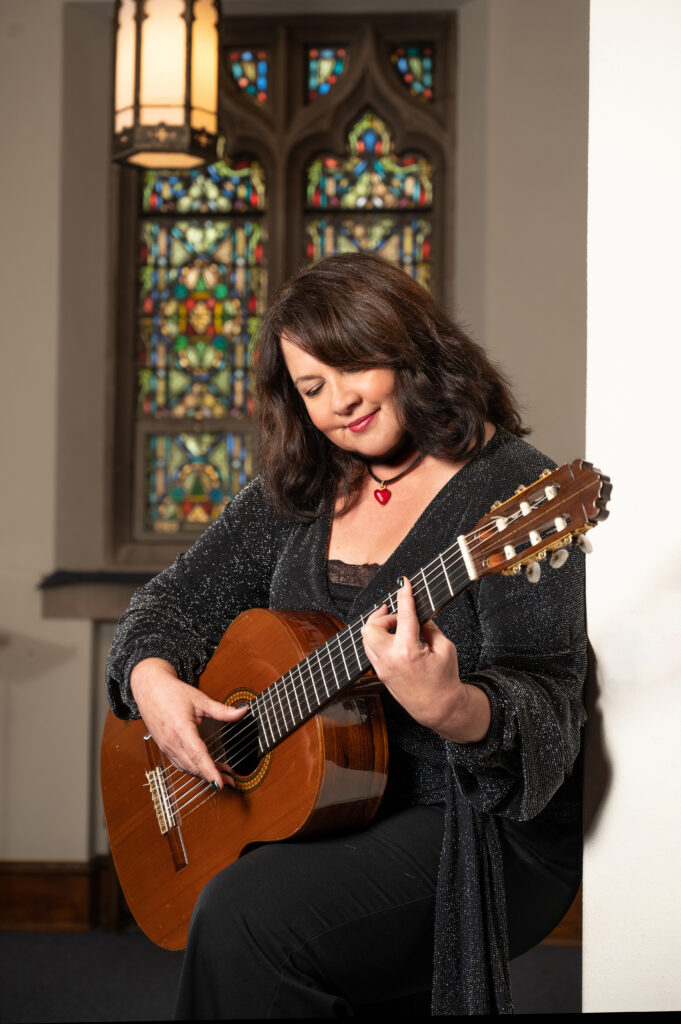 Renee Cappetta was born in Rome Italy to an American father, Robert Cappetta, who was training at the Musica Civica, and an Australian mother, Theresa, a nurse traveling in Europe at the time. The couple married in Rome and returned to New Jersey with their twin daughters, Renee and Marisa. After ten years, Theresa, now divorced from Robert, returned to Australia with her children, including a son, Thomas. Renee studied piano, guitar and voice, despite difficulty finding teachers during her childhood in the Aussie outback. She pursued careers in both public relations and music, including music theatre, classical guitar and her award winning acapella group The Acapella Bells. She gained entry at age 45 to the Western Australian Academy of Performing Arts' double degree program in Classical Performance (classical guitar) and Music Education.
In 2015, Robert Cappetta passed away leaving the business he established in 1977 – The Guitar Guild and Academy of Musical Arts in Palmyra New Jersey – to his daughters. The business was at its lowest ebb due to Robert's lengthy illness, and Renee decided to move from Australia to rekindle it, but first had to reclaim her US citizenship. She succeeded after two years, and celebrated by launching the Palmyra Porchwalk Music Festival. Today she is the owner and principal of the Guitar Guild, which offers instruction in guitar, strings, piano, drums, voice and some wind. In addition to her volunteer work as Festival director, she performs regularly as both soloist and in ensembles strictly on a volunteer basis to raise funds for local organizations and her church. Her plans for the future include establishing a Tri-boro youth orchestra and expanding her festival to include emerging musical art forms.

---

Chuck DiGregorio has been an instrumental music teacher in Bensalem Twp. School District since 2003. Primarily an electric bass player, Mr. DiGregorio spent his first two years as band director at Armstrong Middle School and assistant band director at Bensalem High School. In 2005 he moved into the world of strings as director of the Bensalem Elementary Orchestra Program.
Mr. DiGregorio holds a Bachelor's Degree in Jazz Performance and a Master's Degree in Music Education both from the University of the Arts in Philadelphia. He has been performing in rock, pop, and jazz ensembles for the past thirty-five years in venues from New York City to Atlanta. He has also performed with jazz greats Stanley Clarke and Randy Brecker. Mr. DiGregorio is currently working on various original heavy rock and electronic projects while continuing to arrange music for his elementary orchestra.

---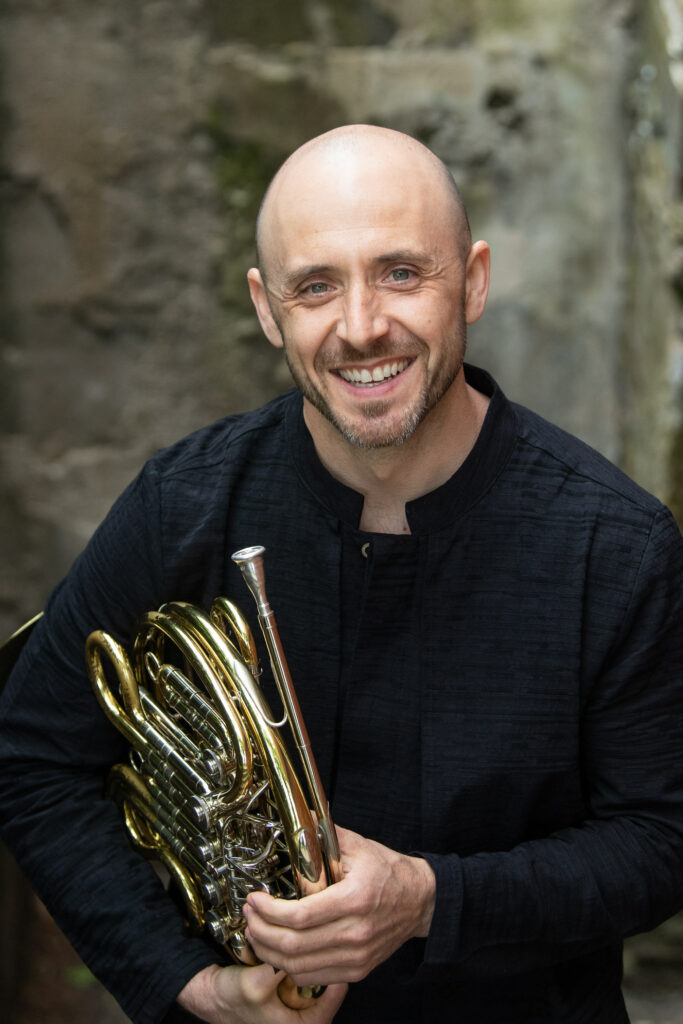 Harley Givler directs, conducts and performs with ensembles of all ages. He currently serves as Director of Bands, grades 4-12 at The Shipley School in Bryn Mawr, PA, where he also co-directs the Upper School Orchestra and Shipley Jazz Band. In addition to maintaining a private teaching studio, Harley is also the Instructor of Horn and Assistant Conductor of Bands at Drexel University. His students perform in the area's leading youth music programs and many have gone on to pursue careers or further study in music performance and music education. Through both his pedagogy and his own performance career, Harley strives to build and engage community in active music making. As a freelance horn player, Harley can be heard performing regularly with The Revolution Woodwind Quintet, as well as with regional symphony orchestras.

---

Noelle Casella Grand
Acclaimed for her "wonderful, rich tone" and "particularly expressive and finely nuanced playing", Noelle Casella Grand leads a varied and active career as orchestral cellist, soloist, and international educator. As concerto soloist, she has appeared with Guernsey Sinfonietta (UK), Old York Road Symphony, Bach Festival Orchestra, Providence Chamber Orchestra, and Amici Strings performing a wide variety of repertoire ranging from Vivaldi to Korngold. As orchestral cellist, Noelle regularly performs with the Bach Festival Orchestra, Capital Philharmonic of New Jersey, Ocean City Pops, the Chamber Orchestra of Philadelphia, and Opera Philadelphia as well as performances with baroque ensembles La Fiocco and the New York Consort of Viols.
As an internationally active pedagogue, Noelle is in high demand as an educator both in the US as well as abroad. Noelle has most recently been appointed as cello professor at The College of New Jersey, is a frequent guest artist at Lehigh University and the Greater Princeton Youth Orchestra, and is cello professor at Bucks County Community College. She also directs the Grand School of Music, conducts for the Youth Orchestra of Bucks County, and is on the faculty of the Elizabeth College Summer Orchestral Course in Guernsey, UK.
Noelle's private cello students have participated in both the Philadelphia Youth Orchestra and New York Youth Symphony, attained some of the highest marks on advanced ABRSM performance exams, and been competition winners for the Philadelphia International Music Festival, Youth Orchestra of Bucks County, and the King's Peak International Music Competition. Her students have been accepted into the Manhattan School of Music, NEC, Mannes, Oberlin, Eastman, University of Michigan, and the University of Maryland.
Noelle is a graduate of the Royal Academy of Music (UK) where she received a Master of Arts and LRAM Teaching Diploma with distinction. Noelle also holds degrees from Sarah Lawrence College and the Conservatorium van Amsterdam.
Noelle plays on a William Forster Jr, cello, c. 1811 London and. Luis & Clark carbon fibre cello.

---

Nicholas Handahl is a flutist based in Philadelphia, Pennsylvania. He is primarily dedicated to the performance of new music, and can be seen regularly performing as a member of the Arcana New Music Ensemble. He completed a Masters degree at New York University, having served as an adjunct instructor and performed as a concerto soloist with the university orchestra. Nicholas performed and taught for years at the Luzerne Music Center in upstate New York, and spent a summer as a conductor at the Atlantic Music Festival in Maine. He is an active educator, maintaining a private flute studio and serving on the music faculty of Germantown Academy, Germantown Friends School, and Roman Catholic High School. As a Teaching Artist and Ensemble Conductor at the Play On Philly Program, Nicholas works to instill a positive relationship with classical music in the next generation of young musicians.

---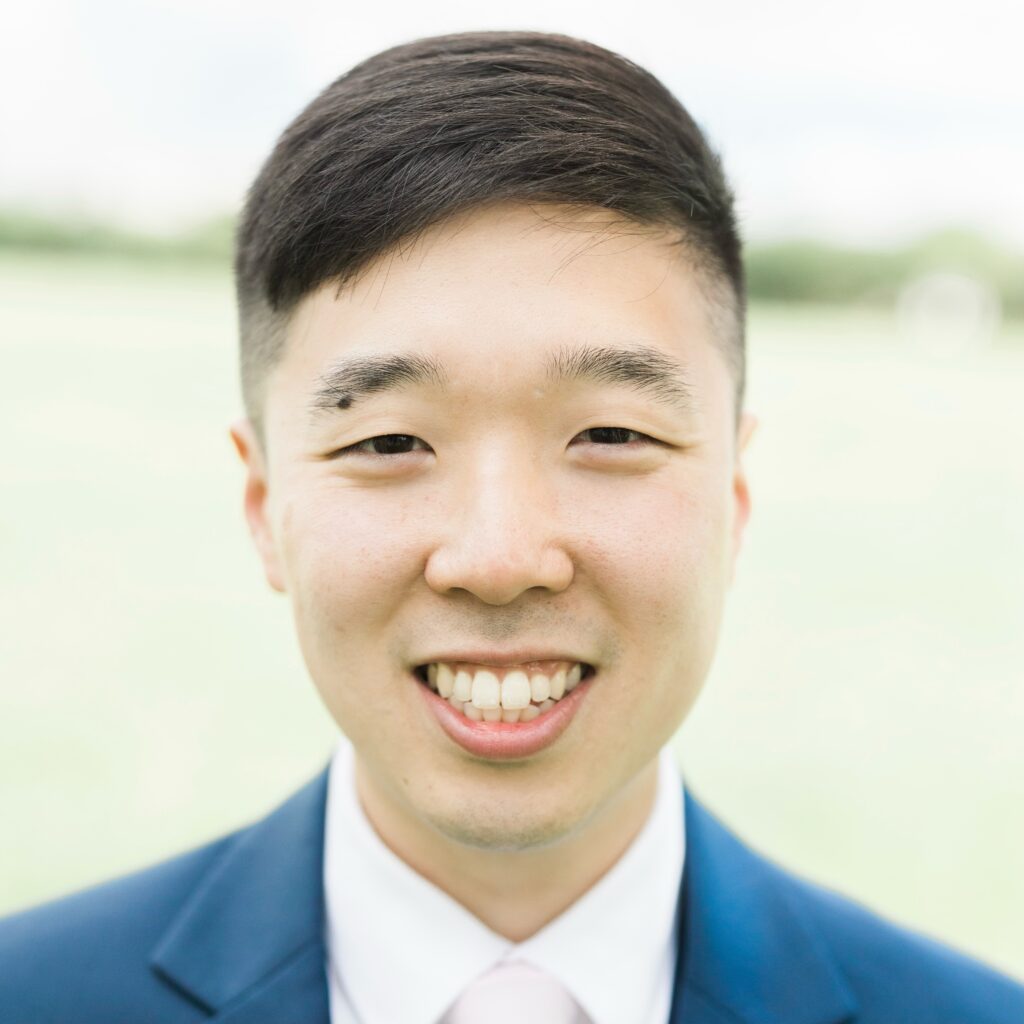 Daniel Kim
Music has always been a big part of Mr. Daniel Kim's life ever since his childhood. At the age of 3, he began to study privately on the piano with different local music educators. At the age of 13, he has played for many wedding ceremonies, funerals, and religious services. Mr. Kim has stretched his knowledge beyond the piano and began to study the clarinet under Gi Lee, Dr. Maureen Hurd and Jessica Phillips. Through their guidance, Mr. Kim graduated with Cum Laude at Rutgers University, Mason Gross School of the Arts with a double major of Music Education and Music Performance in Clarinet.
Outside of the classroom, Mr. Kim loves to teach privately to passionate students around the state. Many of his students have achieved high-earning chairs in regional level, state, national level, prestigious youth orchestras, and music festivals. Currently, Mr. Kim is serving as the Elementary Band/Orchestra Director at Bordentown Regional School District for the past 7 years.
Outside of the classroom, Mr. Kim loves to teach privately to passionate students around the state. Many of his students have achieved high-earning chairs in regional level, state, national level, prestigious youth orchestras, and music festivals. Currently, Mr. Kim is serving as the Elementary Band/Orchestra Director at Bordentown Regional School District for the past 7 years.

---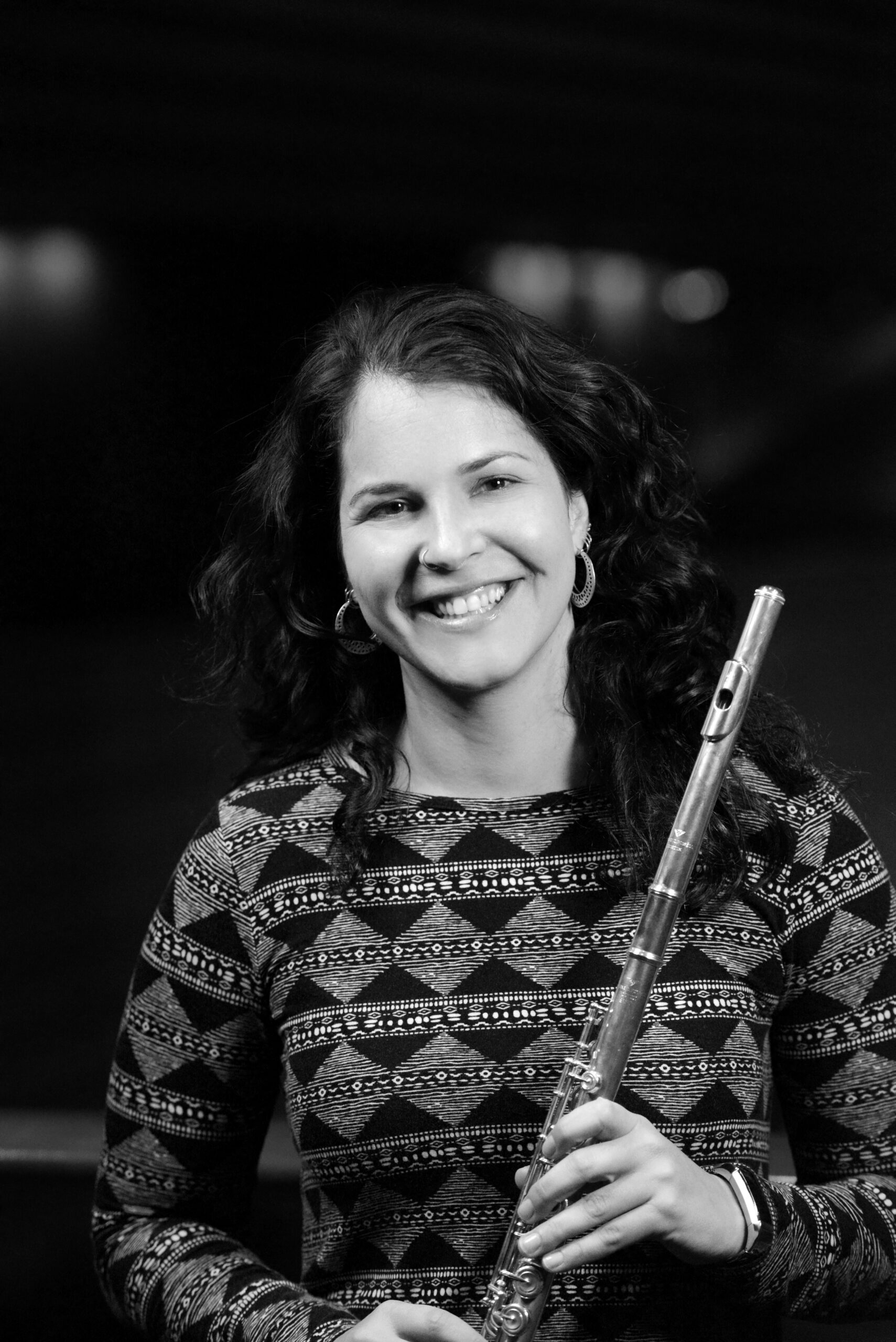 Susanna Loewy is a flutist and music educator in Philadelphia. She received a BM and MM from the Cleveland Institute of Music and a DMA from Rutgers University. Her principal teachers were Jeffrey Khaner, Joshua Smith, Bart Feller, and Philip Dunigan. Susanna is a Teaching Artist for the Philadelphia Orchestra, is Program Director and Lead Teaching Artist for Project 440, and is Flute Faculty at Rowan University and Haverford College. Susanna maintains a private flute studio of high school students in the Philadelphia area, and her students have been accepted into colleges and conservatories such as Oberlin, Manhattan School of Music, Cleveland Institute of Music, Shenandoah Conservatory, DePaul University, Temple University, University of Delaware, and Rutgers/Mason Gross School of the Arts. This summer, Susanna is starting Flutes on Locust Walk, a week-long summer camp for high school, college, and adult flutists. Since founding it in 2012, Susanna has been the Artistic Director of the Pikes Falls Chamber Music Festival in Vermont. Susanna is a Powell Flute Artist and plays Powell instruments. (www.susannaloewy.com)

---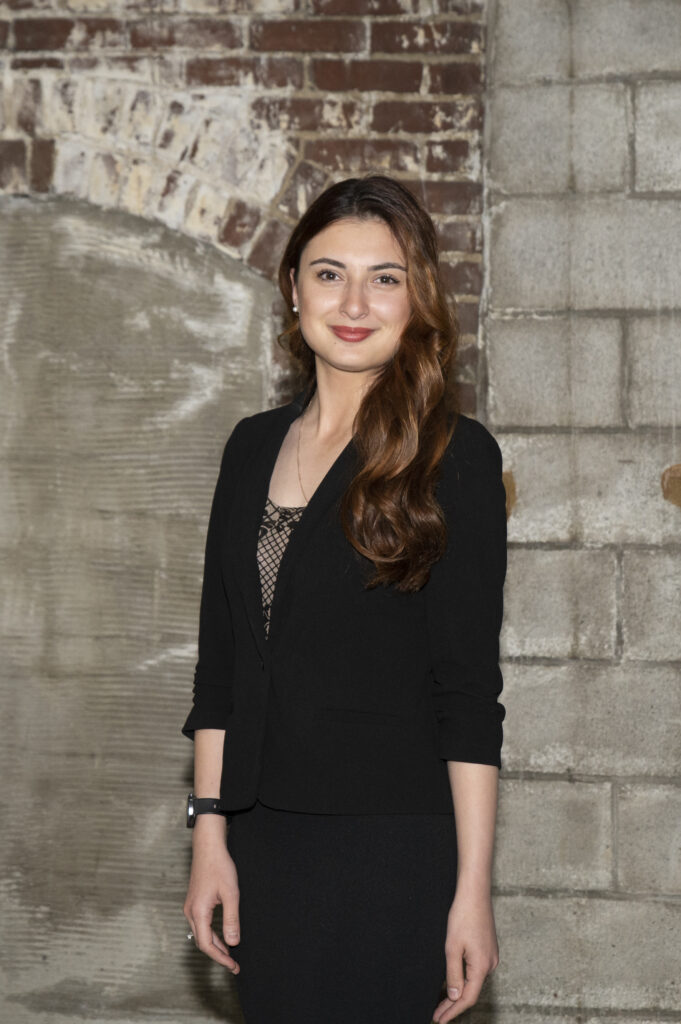 Irina Rostomashvili was born and raised in Tbilisi, Georgia. She was accepted to Tbilisi's Zakaria Paliashvili Central Music School for Gifted Children in 2006. As a student, she participated in multiple music festivals and competitions including the 2015 Future Stars festival, where she was awarded the Diploma for Best Performance, and the 2017 National Music Competition of Georgia, where she won the First Prize. Irina has performed multiple times with the Tbilisi Opera and Ballet Theatre Orchestra, Georgian Philharmonic Orchestra, and Tbilisi Symphony Orchestra as a soloist. In addition, she participated in the Telavi International Music Festival as an orchestra member in the 2017-2018 season.
In 2018, Irina was accepted into the Tbilisi State Conservatoire for Bachelor Music Performance, and by early 2019 was the Associate Concertmaster in the Tbilisi Youth Orchestra. She was selected as a concertmaster of the Tbilisi state conservatory's student orchestra during her freshman year. In 2019, Irina participated in the International Summer Academy in Castelnuovo Di Garfagnana, Italy, where she won 1st Prize in the International String Competition, Senior division. Additionally, she was accepted to the Artist Diploma Program in Dr. Schmieder's studio at the Boyer College of Music and Dance at Temple University.

In 2021, Irina was selected by the Temple instrumental department to be the recipient of The Helen Kwalwasser Prize and Garrigues Foundation scholarship. Also, she won the Temple University Concerto Competition in 2021 and performed Shostakovich Violin Concerto No.1 with Temple University Orchestra. During the summer of 2021, she was invited to perform solo and chamber concerts in San Diego and Los Angeles at the iPalpiti festival. In 2022, Irina made her solo debut with Ambler Symphony Orchestra and Old York Symphony Orchestra. She participated in the Curtis Institute internship and worked in the Curtis Symphony Orchestra. In 2023, Irina received the Montgomery Foundation Grant and Teaching Artist fellowship at San Antonio Classical Music Institute.

Irina is a First Section violinist in the Vox Amadeus Orchestra, Philadelphia String Quartet, and violin instructor at the Nelly Berman School of Music. Her students are part of multiple ensembles in PYO and Temple Prep Music.

---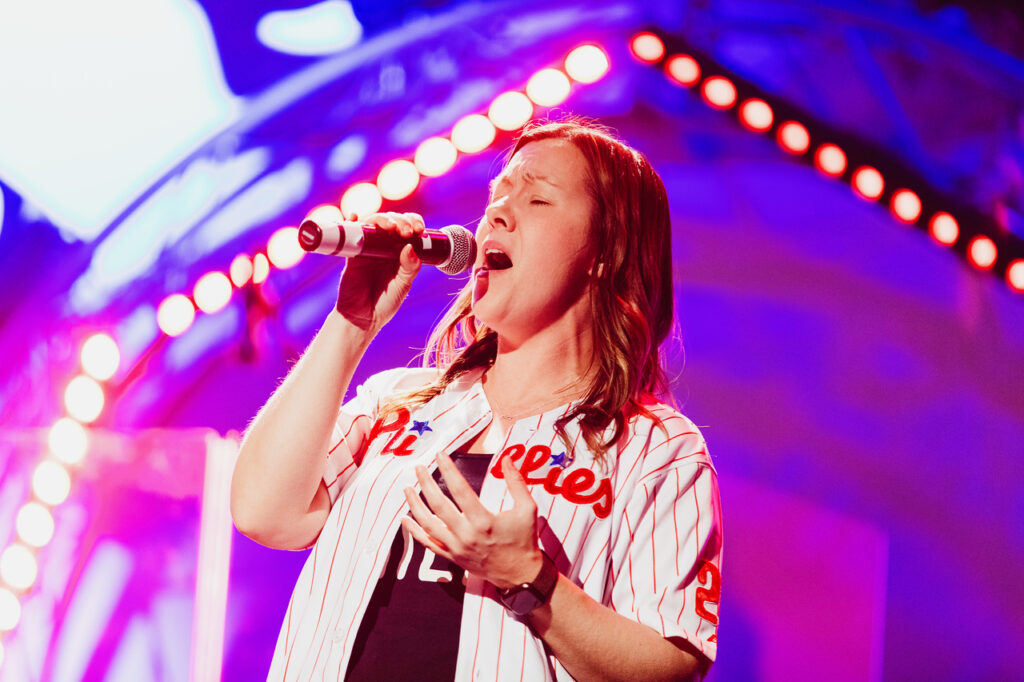 Susan Steen is a Philadelphia native now living and working in Doylestown PA. She is a graduate of Temple University where she received a Master in Music Education Degree. Susan has taught privately on French Horn and Piano. Previously she taught early childhood music, individual lessons, and in private school. For the last 16 years Susan has taught in the Central Bucks School District. She has taught general and instrumental music at the elementary and middle level. In addition to teaching, Susan also performs as a singer-songwriter primarily in the Doylestown area. She loves teaching and performing and finds passion and inspiration in being able to do both. As an educator her main focus is always to inspire children to create and perform and help them feel supported and encouraged along the way.

---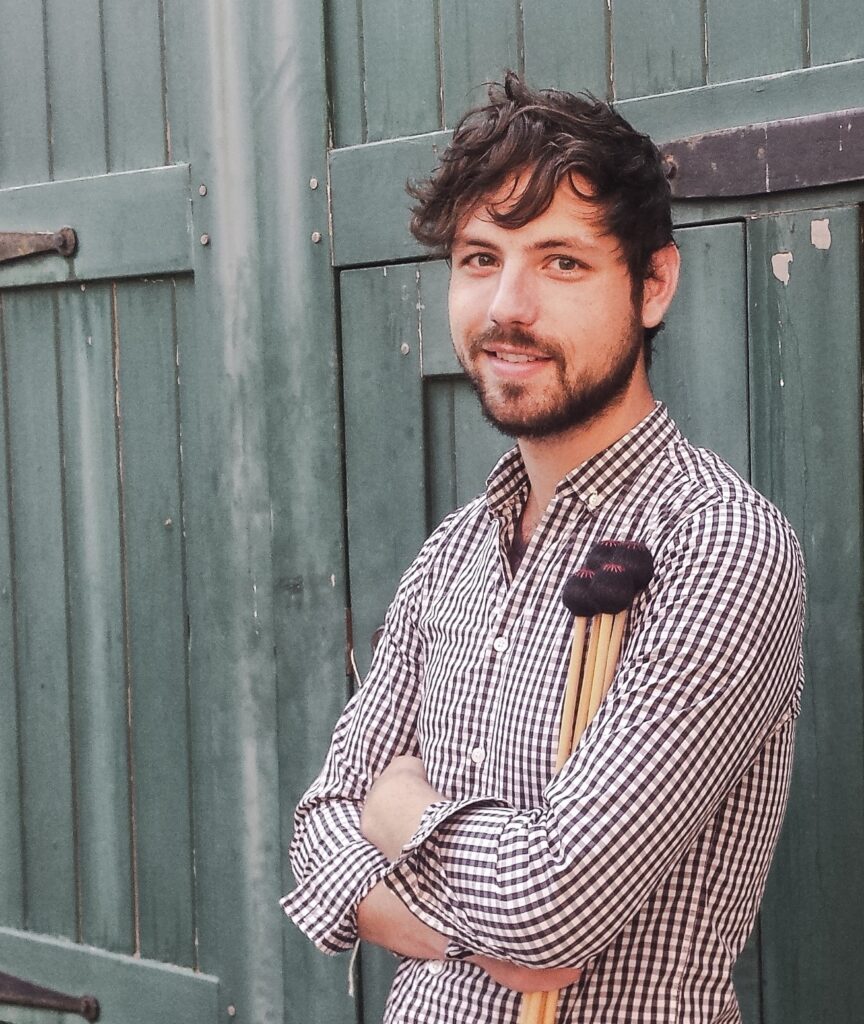 Andy Thierauf is a Philadelphia based percussionist who specializes in the creation and performance of contemporary music. He is particularly interested in combining percussion with theater, dance, and technology. He regularly performs with the Arcana New Music Ensemble, NakedEye Ensemble, Orchestra 2001, and Unseen Rain among other ensembles in the Philadelphia area. Andy teaches at Settlement Music School and is an adjunct professor of percussion at Kutztown University where he teaches lessons and co-directs the percussion ensemble. Originally from Cincinnati, Ohio, he attended the University of Cincinnati CCM, Ohio State University, and received his DMA from the University of Iowa. In addition to teaching and performing, Andy is the Managing Director of Bowerbird, a concert presenting non-profit organization dedicated to new and experimental music in Philadelphia.