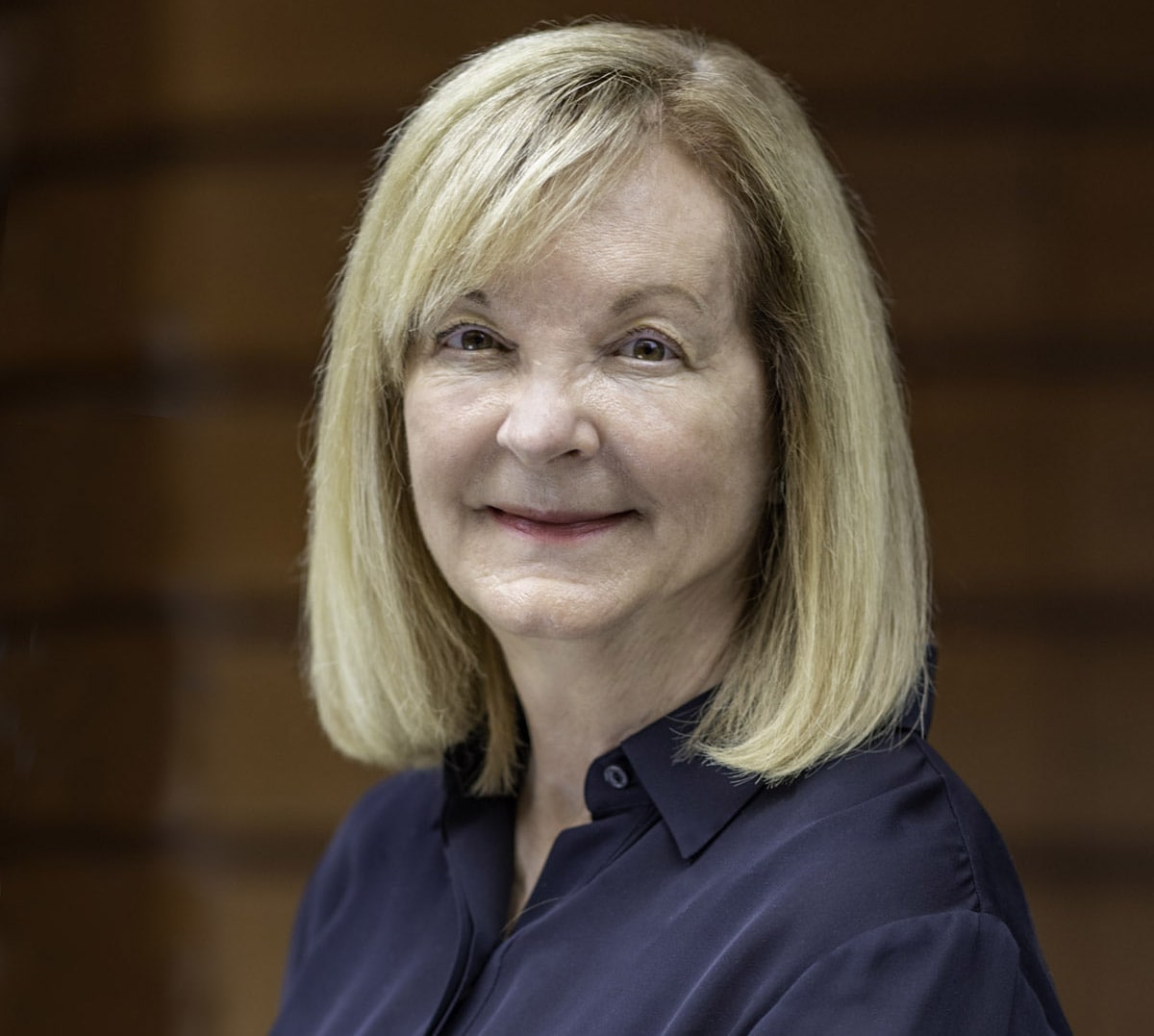 Gloria dePasquale
Director & Conductor, Prysm Strings
Gloria dePasquale, Cellist for The Philadelphia Orchestra (1977-2022) was hired by Eugene
Ormandy and served four and a half decades under ensuing artistic leadership, including
Riccardo Muti, Wolfgang Sawallisch, Christoph Eschenbach, Charles Dutoit, and Yannick Nézet-Séguin.
The public-school music system in Evansville, Indiana, provided Mrs. dePasquale's early
introduction to the cello and classical music, with the Evansville Philharmonic Orchestra
providing her entry into the professional world when she won her first orchestral position with
the EPO at age 15.
Attending New England Conservator of Music on a full scholarship, Mrs. DePasquale earned her
BM and MM degrees (both with honors distinction) in cello performance in 1971 and 1973, as a
cello student of Stephen Geber. While in Boston, Mrs. dePasquale also performed as a
substitute cellist for the Boston Symphony and the Boston Pops.
From 1974-77, Mrs. dePasquale was Associate Principal Cellist of the Buffalo Philharmonic,
under the music directorship of Michael Tilson Thomas.
After joining The Philadelphia Orchestra cello section in 1977, Ms. dePasquale became a tireless
advocate for music education and community engagement. Along with The Philadelphia
Orchestra cello section, she helped to design, spearhead, and popularize The Philadelphia
Orchestra PlayINs, convening hundreds of student, amateur, and professional musicians on the
stage of Verizon Hall for casual performances with Philadelphia Orchestra musicians.
Mrs. dePasquale and her late husband, Philadelphia Orchestra Co-Concertmaster, William
dePasquale, were instrumental in forging the PYOMI-Philadelphia Orchestra Side by Side
events. The dePasquales also initiated the relationship between Philadelphia Orchestra
Musicians (many who are PYOMI alums) and PYOMI for the sectional masterclasses for PYO and
PYAO.
In 2006, at the invitation of PYOMI President and CEO, Louis Scaglione, Mr. and Mrs.
dePasquale founded Prysm Strings, which has grown over 16 seasons to three ensembles
offering a unique model of teaching string playing techniques and music making for string
students K-12. Mrs. dePasquale is the Director of Prysm Strings and Conductor of the senior
ensemble, Prysm.
In 2013, Mrs. dePasquale designed a curriculum of classes for PYOMI, College and Conservatory
Audition Preparation (CCAP), offered to all students of PYOMI, and presented each year as a
series of six seminars, including adjudicated mock auditions, with a panel of professional
musicians and educators.
As a soloist, Mrs. dePasquale has appeared with PYO in Verizon Hall performing Haydn's C Major
'Cello Concerto, and future performances scheduled with PYO, include Elgar's 'Cello Concerto in February, 2023. Mr. and Mrs. dePasquale appeared as soloists, performing the Brahms Double Concerto
with many community and regional orchestras in the Philadelphia area, as well as a performance in
Verizon Hall with PYO. The dePasquales also appeared with PYO in Verizon Hall performing Saint-Saëns' La Muse et le Poète. And Mrs. dePasquale appeared as soloist in Haydn's Sinfonia Concertante with PYO, along with violinist, Francesca dePasquale; oboist, Peter Smith; and bassoonist, Angela Anderson Smith.
For a decade, Mrs. dePasquale was cellist in the New Philadelphia Quartet, and for more than
two decades, the cellist in the dePasquale Quartet. In residence for more than two decades at
Villanova University, the dePasquale Quartet featured guest collaborations with well-known
artists including, Yo-Yo Ma, Emanuel Ax, Andre Watts, Yefim Bronfam, Christoph Eschenbach,
and Wolfgang Sawallisch.
Mr. and Mrs. dePasquale also performed as the dePasquale Trio, alongside daughter,
Francesca-PYO Concertmaster Alum-Professor of violin Oberlin Conservatory, faculty at Juilliard
Pre-College, appearing in such venues as the Perleman Theater, The Reading Musical Society,
and Villanova University.
Mrs. dePasquale's past board service includes several terms on The Philadelphia Orchestra
Board of Directors, and two decades of service as a board member for the League of American
Orchestras. Currently Mrs. dePasquale serves on the President's Council for New England
Conservatory of Music.
Mrs. dePasquale continues to maintain a large private cello studio. Her students consistently
gain admission to the nation's most highly regarded academic institutions and music
conservatories.