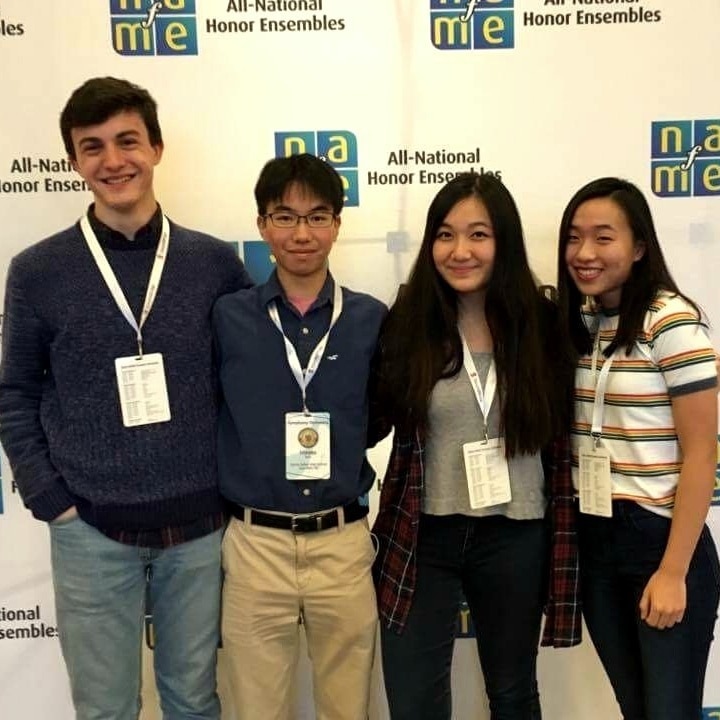 PYO Students Selected For The 2016 NAfME All-National Honor Ensembles
Maestro Louis Scaglione, the President and Music Director of PYO Music Institute (PYO), is pleased to announce that five talented young musicians from the organization have been selected to participate in the 2016 National Association for Music Education (NAfME) All-National Honor Ensembles. Scaglione is extremely proud of this talented group of young musicians. He said, "We are always honored when our students are asked to perform in the very prestigious "NAfMe Honor Orchestra or Band", and we are so pleased that this year five students have been singled out for this rare musical experience. It is an indication that their hard work and dedication have made them standouts on the national landscape of youth musicians. We congratulate them all."
The five participating students come from several Philadelphia suburbs and from New Jersey. Four of them will be members of the symphony orchestra and one in the band. They are: 
Isabella Egawa - PYO, Violin, Bala Cynwyd, PA, 16

Catelyn Huang - PYO, Violin, Blue Bell, PA, 17

Hiroto Saito - PYO, Violin, Chadds Ford, PA, 18

Nolan Wenik - PYO, Bassoon, Willow Grove, PA, 17

Daniel Kim - PYO, Clarinet, Skillman, NJ, 17 (who will participate in the NAfME Honors Band)
These PYO students joined more than 600 other exceptionally talented students selected for Honor Ensembles that include a concert band, symphony orchestra, mixed choir and jazz ensemble. The experience includes rehearsals with one of five prominent conductors as preparation for performances that were held during the weekend of Friday November 11, 2016 to Sunday November 13, 2016. For more information, visit  http://www.nafme.org/programs/all-national-honor-ensembles/
About  National Association for Music Education (NAfME):
The National Association for Music Education, among the world's largest arts education organizations, is the only association that addresses all aspects of music education. NAfME advocates at the local, state, and national levels; provides resources for teachers, parents, and administrators; hosts professional development events; and offers a variety of opportunities for students and teachers. The Association orchestrates success for millions of students nationwide and has supported music educators at all teaching levels for more than a century. Learn more at nafme.org.