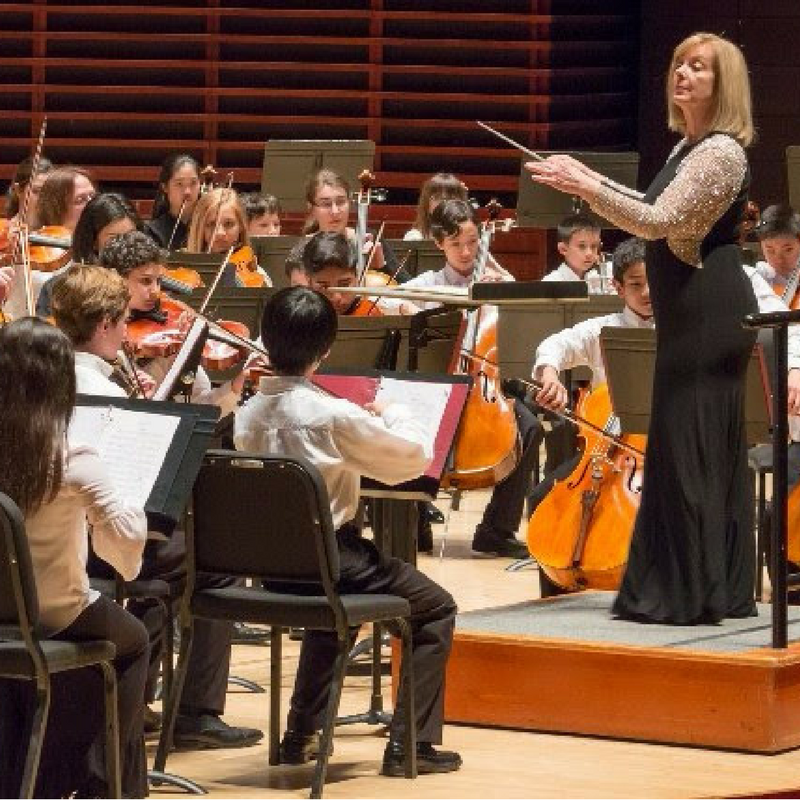 PRYSM to Open Their 2017/18 Season at The Haverford School on February 3rd
PYO Music Institute (PYO), is proud to present the talented string musicians of PRYSM (Philadelphia Region Youth String Music) and PRYSM-YA (PRYSM Young Artists) on Saturday, February 3, 2018 at 2 p.m. in Centennial Hall of the Haverford School in Haverford, PA.    General admission tickets are $15, free for children under age 18. For information, call (215) 545-0502.
PRYSM, under the direction of Conductor Gloria dePasquale, who joined The Philadelphia Orchestra's cello section in 1977 at the invitation of Eugene Ormandy, will perform Vivaldi's Cello Concerto in E Minor, featuring student soloist Abigail Wolf, Rossini's String Sonata No. 3, Greig's Two Norwegian Airs, and Warlock's Capriol Suite.  PRYSM Young Artists, under the direction of Andrea Weber will perform Sinfonia in A Minor by Telemann / Mathews, Aspen Glow by Day, and Dance of the Tumblers by Rimsky-Korsakov / Dackow. Both ensembles will join together and perform a Concerto Grosso by Handel / Paradise.
Gloria dePasquale shared her enthusiasm about this program and said, "The PRYSM string orchestra students continue to impress me as they are dedicated students who take pride in performing together. This concert gives them an opportunity to showcase and celebrate their talent."