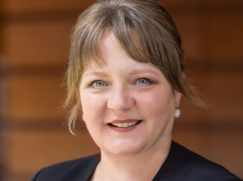 Rachel Segal
Associate Director, YMDO
Rachel Segal is a violinist and educator whose professional work has merged her dedication to musical excellence with her strong belief in diversity and equity. Having traveled abroad to perform from a young age, Rachel was exposed to different cultures, musical styles, and traditions that have informed her creative life. Rachel believes that music should be shared by all, and that a collaborative and supportive environment are crucial to creative and personal growth.
Rachel has served as Concertmaster of the South Bend Symphony, Central City Opera, and the Orquesta Sinfonica Portuguesa in Lisbon, Portugal, was a tenured member of the Colorado Symphony for twelve seasons, and Fourth Chair of the Tampere Filharmonia in Tampere, Finland. Rachel has held faculty positions at Regis University and the Community College of Aurora, Music Academy International in Italy, Luzerne Music Center, and is Associate Conductor of the Young Musicians Debut Orchestra, the youngest full orchestra in the Philadelphia Youth Orchestra Music Institute.
As a Chamber Musician, Rachel has performed both traditional classical and experimental music, and has commissioned and performed new works by living composers and has promoted the work of composers from traditionally less visible communities. She is a member of the Fairmount String Quartet and frequently performs with groups in Philadelphia, including the Philly Pops, Philadelphia Ballet Orchestra, and others. She is also a member of the rock band Jealous Divine and is an experienced performer of traditional Argentine Tango music.
Rachel received her Bachelor of Music degree from the University of Michigan and her Masdter of Music degree from Yale University. Prominent teachers and coaches include Sidney Harth, Paul Kantor, Jascha Brodsky, Jerome Wigler, members of the Tokyo, Takacs, American, and Chicago String Quartets, Sylvia Rosenberg, and pianists Alexander Fiorillo, Claude Frank, Peter Frankl, and others. Rachel is the Founder, President, and Executive Director of The Primavera Fund, a program dedicated to mentoring and financially supporting promising young musicians in Philadelphia.