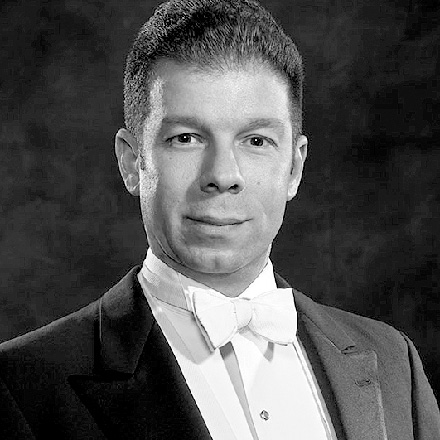 Dear Friends,
The Philadelphia Youth Orchestra, founded in 1939 as a local youth orchestra, has grown over 80 years into one of the nation's preeminent youth music programs. Originally a single ensemble, the first companion program, the Philadelphia Young Artists Orchestra, was added 25 years ago.  Since then, we have continued to grow—exponentially—and now provide a musical learning pathway for students ages six to 21 across five orchestral ensembles and our transformational Tune Up Philly program. PYO also offers several other enrichment and performance programs, all promoting the development of young leaders with strong character through the study and performance of music.
It is an understatement to say we outgrew our name!  So to better convey the breadth, depth and continuing influence of our programs, we are proud and delighted, on our 80th Anniversary, to announce: we are now PYO Music Institute. Aligning our programs under this new, inclusive organization and brand, we have adopted the exciting new logo above, along with a new website at www.pyomusic.org, and updated social media presence at @pyomusic on YouTube, Twitter, Instagram and Flickr.  Please take a minute to visit our updated sites, share them with your friends and colleagues, and, as always, provide us feedback on what you see.
PYO Music Institute conveys the breadth and depth of our programs and the impact we are having on more students in more ways than ever.  We are excited about this change as we believe it is a much better description of our organization, with the potential of continued growth and expansion into the future. 
On our 80th anniversary, the timing of this change could not be more appropriate. Music is a great unifier of people and a vehicle for social change.  Music education and being a member of an orchestra is a model for living as it brings people together – as peers – from all segments of the community to play in harmony.  Now is a time when we must listen to each other, learn from one another and grow together, united in making necessary changes to ensure justice for all. The entire Board and staff are more dedicated than ever to be inclusive and committed to make an even greater contribution to the well-being of our society.  
Our mission hasn't wavered, and, indeed it has become more relevant and urgent:  use extraordinary music education through the pursuit of music excellence to inspire a strong sense of character, discipline, commitment, and community for our diverse student population.  We continue to offer six program divisions to our nearly 600 students, with updates to three of our ensemble names that clarify the distinct objectives and offerings of each:
Our wide array of other enrichment programs and competitive performance opportunities include the College and Conservatory Audition Preparation Program, Master Classes with members of our distinguished faculty, PYAO Concerto Competition, Young Composers Competition, and the annual Ovation Awards, recognizing the region's most dedicated and effective music teachers.  We also support a highly engaged Alumni Network for past students.
We hope you share our enthusiasm for our exciting new name and appearance, and our affirmative role in listening, learning and growing toward unity, healing and harmony in our community .  As always, we are deeply thankful for your ongoing support, especially as we move into the future of PYO Music Institute.
With all best regards,
Louis Scaglione,
President & Music Director